Located just off Port Republic Road in Harrisonburg, we have been serving the Harrisonburg/Rockingham and surrounding communities since 2020. The pharmacy is open to all patient, providing excellent customer service and address the language needs of our diverse community. We believe that being a local independent pharmacy means providing healthcare and pharmacy services to our patients that are customized to meet their needs. Visit us today and let us take care of you.
Sliding fee discount pricing available on prescriptions for qualifying HCHC patients. All major insurances accepted, including Medicare and Medicaid.
At HCHC Pharmacy, our pharmacists with over 30 years of combined experience are knowledgeable, well-trained and fully committed to your wellbeing. Moreover, our staff are also accommodating, consultative and listen to your concerns in order to empower you with the best information to maintain good health.
Betsy Early, PharmD
Betsy received her pharmacy degrees from Virginia Commonwealth University and a Master of Business Administration from James Madison University.
Ben Alger, PharmD/Clinical Pharmacist
Ben grew up in the Valley, graduated from the Shenandoah University School of Pharmacy, and is happy to be back home to serve patients in our area.
Katie Weiss, PharmD/ACE
Katie serves as the HCHC 340B Coordinator, as well as a Clinical Pharmacist. She graduated from the Medical University of South Carolina. Her ACE certification validates her 340B expertise and insight to understand the 340B program, maintain our compliance and manage the operations of the 340B program.
Ilia Pidroutchniak, PharmD/Clinical Pharmacist
Ilia grew up in the Valley, graduated from the University of Massachusetts School of Pharmacy, and is fluent in Russian.
Mary Boules, Staff Pharmacist
Mary graduated from the University of Chicago (Egypt) and is fluent in Arabic.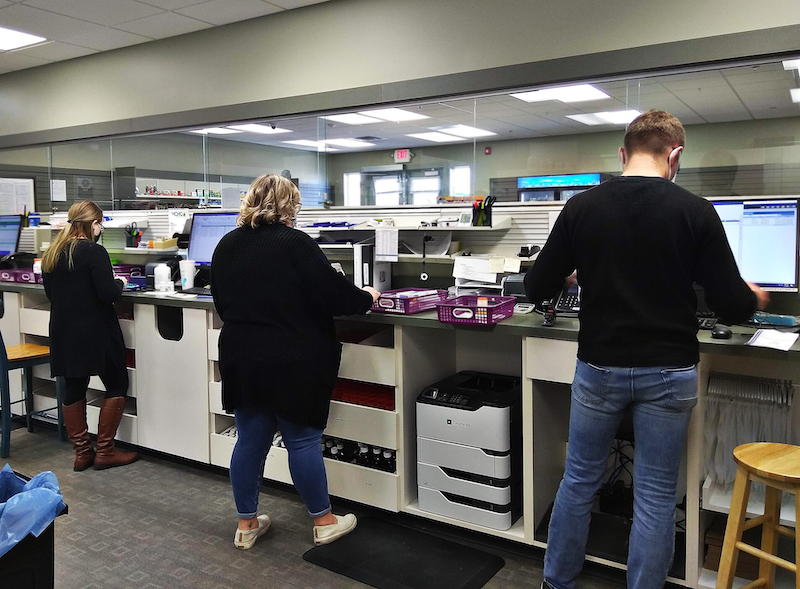 Our Staff
Our wonderful staff has many years of combined experience. Whether you speak to a pharmacist, technician, or assistant, we pride ourselves on providing you with the most accurate and helpful information regarding you prescription medications and wellness as a whole.